Long gone are the days when bridesmaids dresses featured unflattering cuts and unattractive colors. Today's brides are choosing beautiful looks for their bridal party that not only look good but ensure they feel gorgeous and confident. From the most formal, full-length gowns to flirty and casual above-the-knee numbers, there is a huge variety of bridesmaids dresses to fit every bride's vision for her wedding day!
There are a number of trends for bridesmaids dresses in 2015 that promise to look just as good when you look back at the photos 10 years from now as they do today. Here are a few highlights you'll want to check out for your bridal party:
Lace with an Illusion Neckline
The illusion neckline has become quite popular among wedding gowns, and rightly so–it is a stunning look that complements so many body types and looks both elegant yet unpretentious at the same time. This Mori Lee dress, style 725, features lovely lace detailing that forms a faux boat neck in the front and a sweet and sexy v-shape in the back. The row of tiny buttons down the back and waist sash are two wonderful additions, and the shorter length is perfect for more casual weddings. Your girls will thank you for selecting this bridesmaids dress–it's perfect to wear to a party, shower, or other event after the wedding!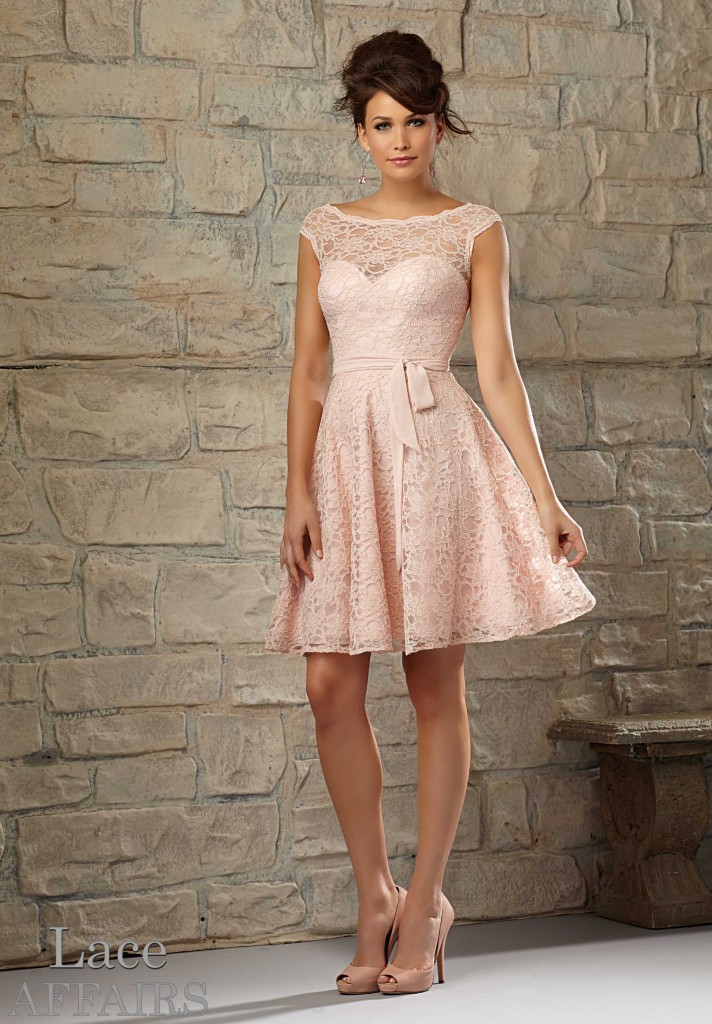 Twist Wrap Dress with Adjustable Straps
Let your girls personalize their look with the twist wrap bridesmaid dress, Mori Lee style 712. This versatile gown can go from strapless to halter to Grecian-inspired with a few simple adjustments, making it perfect for the bride who wants her party to wear the same colored dress while still allowing them to make minor adjustments to reflect their personalities or body types. The jersey fabric is comfortable and great for those bridesmaids who plan on dancing the night away! Be sure to visit the Mori Lee website here and watch the video to see all the possibilities for this innovative bridesmaid dress.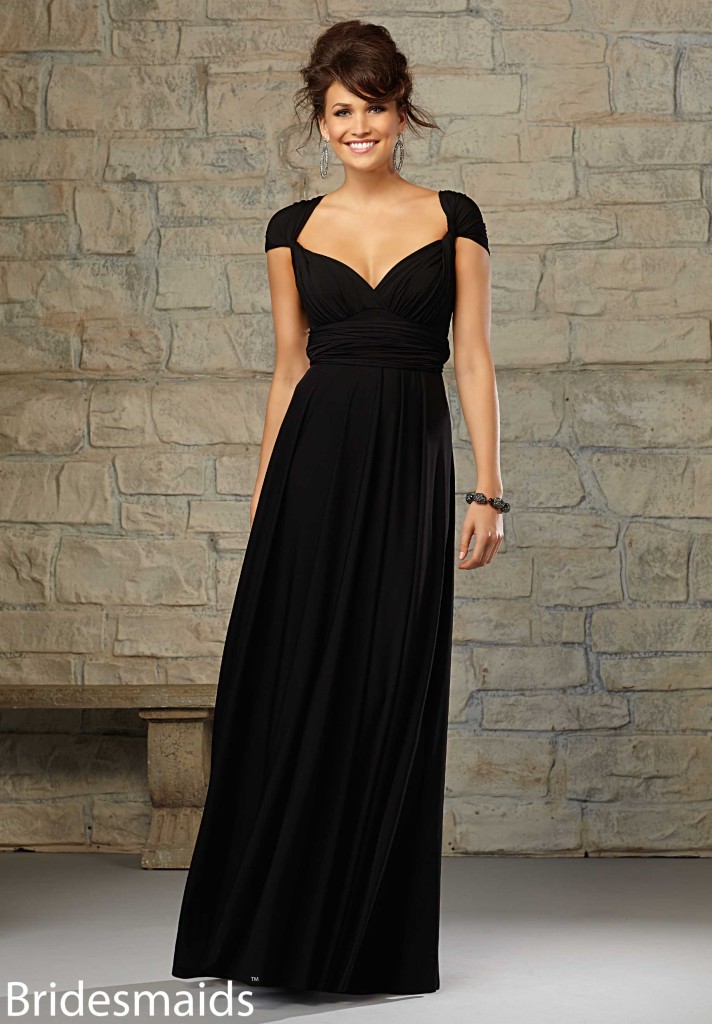 Chiffon with Ruching and Ruffles
It's no surprise that chiffon is a perennial favorite for bridesmaids dresses. The material is ultra lightweight and comfortable, making it ideal for the bride who wants her bridal party to be comfortable late into the night. The floor-length Mori Lee style 703 is an elegant gown that would fit in perfectly at a more formal affair. The cascading ruffles down the length of the dress add volume and movement to this stunning dress.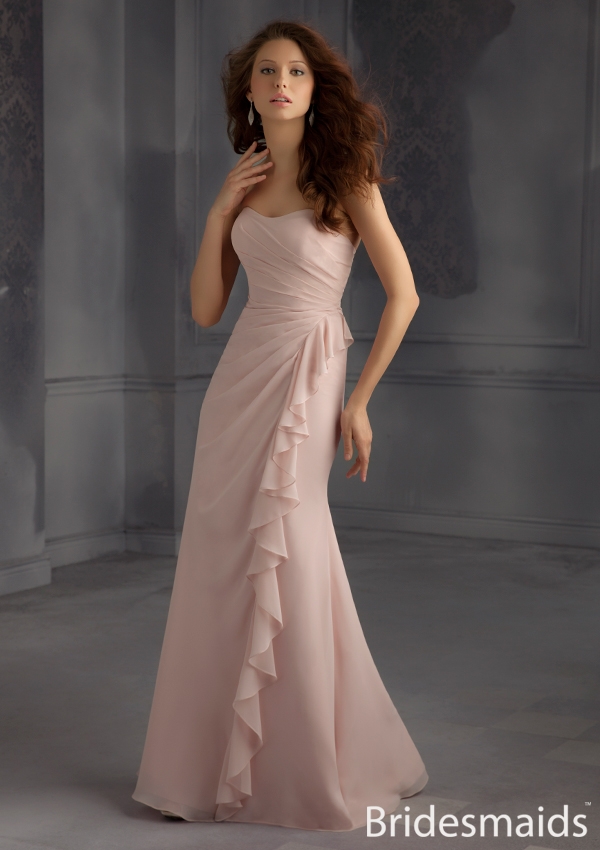 If you're planning a wedding and would like to see more of the beautiful bridesmaids dresses we have available, be sure to contact us at Bella's Brides. We look forward to welcoming you to our boutique and choosing a style that will fit your vision and ensure your bridal party looks simply gorgeous!